The following essays, written by students in the introductory writing subjects at MIT, were selected for publication in Angles 2017 by an editorial board of lecturers. The twelve works are categorized by theme and linked below. For more information on Angles see our About Angles page.  For an overview of this edition of Angles and an explanation of the thematic categories chosen for this edition, please see our Editors' Note.
Life Lessons–Starting from Experience
My father's a mechanic, a self-employed repairman of any and all things you could possibly break. What this really means is he's an engineer at heart…
I hate this; I hate this; I hate this.  The words pound an unforgiving drumbeat in my head…
Sights and Sounds–Crossing Media
I was always one of those kids who could take a road trip and just stare out the window and never be bored.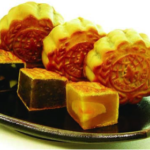 Congratulations! You have been invited to Happy Garden Bakery.
"So, what kind of music do you listen to?" is a question… which leaves me baffled. 
Chopin's "Nocturne, Op. 9, No. 2" begins with a subtle, timid B-flat, leaps to the distinctive major sixth, and then launches into a beautiful, yearning melody.
What's Out There–Studying our World (and Universe)
We have known for a long time that losing weight is healthy for overweight or obese people…But many of us do not associate obesity with cancer. 
In November of 1975, in the town of Old Lyme, Connecticut, two mothers observed a strange trend in the community.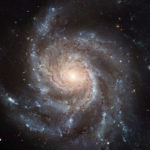 On a warm spring day, nature has always seemed to imbue me with energy.
Scientists' Beginnings–Profiles and Proposals
Conor Cullinane likes to take the least conventional path wherever he goes.
In a bright white box-like office tucked in the corner of the MIT Media Lab, there are shelves and tables with scattered boxes of wire, patchwork cloth, tiny motors, and yarn.
The BOSS Lab's goal is to expose girls entering the fifth and sixth grades to the…STEM fields with persistent gender gaps.